Welcome to

troveo

, the marketing platform for second-hand first-class power plants and/or used power generation equipment!
This platform is an open market place: no registration, no login and with anonymous sales offers and search requests at no costs.
Please click through to uncover our up-to-date offers and confirmed searches:
Latest

news

 from our Blog
News on latest market trends as well as on our troveo activities: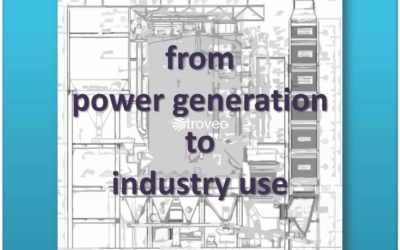 [Apr. 2019] It does not always have to be a power plant site: Over the last 4 months, troveo successfully facilitated an international sales deal regarding a surplus steam generator for re-use in an industrial plant. There was a near to perfect match with the seller's...
As a buyer:
You can find offered power plants and related equipment, which someone else wants to sell, or
You might send us your current sarches so that we directly post the units or equipment you are looking for
As a seller:
You can see wanted power plant equipment, which someone else is looking for, or
You are invited to hand-in your own sales offers, i.e. to professionally advertise your used equipment with our support, be it for exclusive marketing through troveo or be it as an initial, free market test
Our approach:
Power plant engineering is a leading-edge discipline: Power plants and their equipment are conceived, developed and manufactured for long-lasting operations.
Nevertheless, safeguarding economically viable power generation has become – today more than ever – a challenge in Europe and in other competitive energy markets. An increasing number of used coal and gas fired power plants of all ages and sizes are being decommissioned and made available for re-use elsewhere:
troveo brings together buyers and sellers of used power generators and related equipment for sale. It offers a wide range of services so that the systems and components sold can be smoothly installed and put back into operation at any new location.
For our customers we utilise our extended network in the industry as well as our cooperation with several other re-sellers and brokers. Purchase requests for power plants and equipment are always at no charge for you; and even sales offers are without charge until a successful sales deal has been concluded.
troveo is unique due to our expertise in sales price evaluation, marketing, engineering, sourcing, construction, commissioning, operations management, maintenance, decommissioning and dismantling of power plants.
Please contact us for more information or see here our answers to your frequently asked questions. And Information on our privacy policy can be found here.
Finally, do you want to stay regularly informed about troveo and our offers? Then please click on the button below to subscribe to our free news service "troveo Quarterly".